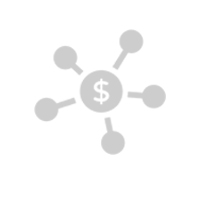 VOICES IN MOTION
The highly acclaimed and national award-winning Duke Ellington School of the Arts Show Choir has thrilled audiences throughout the United States, Germany, London, France, Japan and extensively in the Caribbean. Organized in 1986 under the direction of Samuel L.E. Bonds and currently directed by Dr. Monique Spells, these student artists travel from neighborhoods spanning the entire Washington Metropolitan area to attend Washington's premier arts-centered high school.


They have performed at the White House for Presidents Barack Obama, Bill Clinton, and George W. Bush and in inaugural events for former District of Columbia Mayor Adrian Fenty and President Barack Obama. The Show Choir has shared the stage with Earth Wind and Fire, Clay Aiken, Patti LaBelle, Jasmine Guy, Patti Austin, Boyz II Men, and Denyce Graves. The Choir has performed at Carnegie Hall, the Kennedy Center and sang The Star Spangled Banner for the opening of the Washington Nationals first baseball game.


The ensemble's incredible creativity and artistry so effectively combine singing, acting and dance that any performance space is virtually transformed into a Broadway stage. With an incessant devotion to providing a thrilling, high powered performance to audiences around the world, under the direction of Dr. Monique Spells, the members of the Duke Ellington School of the Arts Show Choir, much like the great Edward Kennedy "Duke" Ellington, are true ambassadors for the nation and the Ellington School.
You can also follow us on:
Facebook: Parents and Friends of the Duke Ellington School of the Arts Show Choir

Instagram: desashowchoir_friendsandfam
THANK YOU FOR VISITING US!

How would you like to support?